YMHLN corn peeler and polisher machine usage:
1.Corn peeling, wheat peeling, paddy and sorghum peeling.
2.Suitable for food processing factories in corn, wheat and sorghum peeling.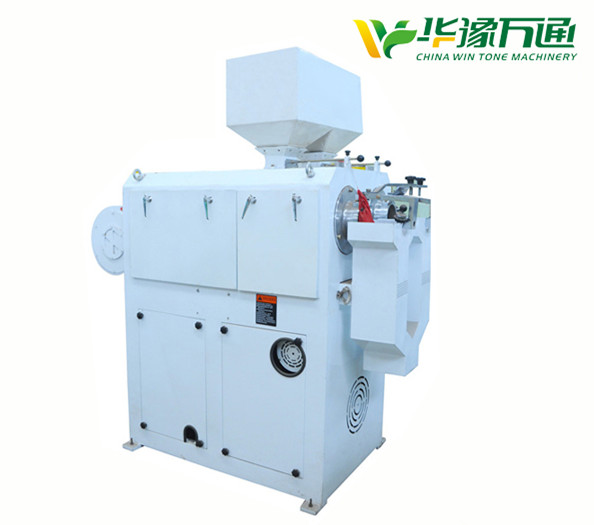 Working principle and features:
Win Tone YMHLN series of corn peeler and polisher machine mainly has corn peeling, wheat peeling and paddy peeling and polishing functions. It includes four large or small models. The machine can process 1000-6000kg of corn, wheat, sorghum and paddy per hour.
After cleaning up, the unprocessed corn enters into the peeling chamber of YMHLN corn peeler and polisher machine through feeding port. By control the feeding speed at the feeding port and the pressure of the pressure valve, we make the peeling chamber have some pressure. The machine squeezes, peels, degerminates, removes impurities and polishes the material between the rotary roller and the screen. And under the pneumatic effect, the corn kernels and the bran separate automatically and then we can get qualified corn kernels. The machine is internally installed efficient air suction chamber which can remove the skin and impurities from the peeling process.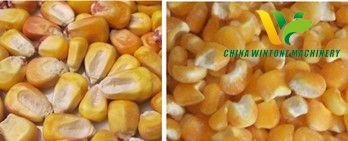 YMHLN series of corn peeler and polisher machine can remove corn skin, impurities and corn germs effectively and make the corn surface smooth and bright.
Internally installed efficient winnowing and dust removing blower.
The discharging port of the peeling chamber can accurately control corn or wheat staying time in the peeling chamber by pressure valve and ensure the effective friction with alloy roller so as to realize better peeling effect.


Yield
(kg/h)

Power
(kg)

Weight
(kg)