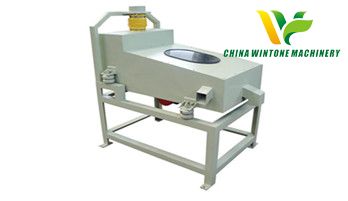 Corn kernels and grits classifying screen usage:
Used in corn, beans, and other grain granules classifying. It has two types: monolayer and double layers. It can classify and process the big and small corn granules and other grain granules mixing materials according to big, medium and small granularity.

Working principle and features:
Win Tone YMPJS series of classifying screens are mainly used in corn fine processing plants, grain processing factories for end products classifying and screening. It has two structure types: monolayer and double layers. Monolayer is used in first step classifying, and double layers are used in secondary classifying. It classify the peeled corn kernels and also can classify the big and small mixing corn grits into three end products: big grits, medium grits and small grits. It can be used as the mating equipment with corn peeling machine, bean peeling machine and various kinds of corn grits making machines.
Technical parameter: