Purifier usage:
  FQFD purifier is designed for purification and classification for soft wheat, durum wheat and corn flour factories.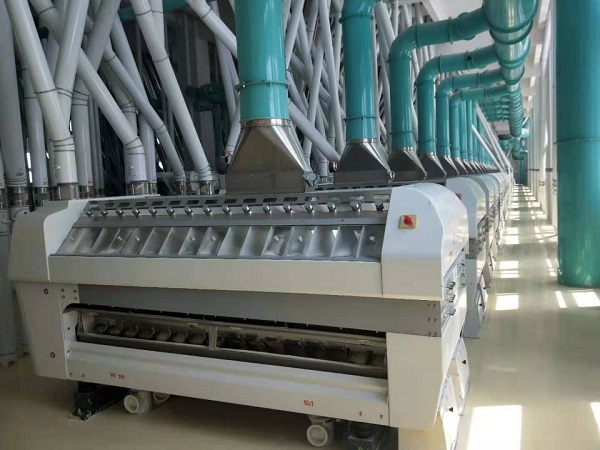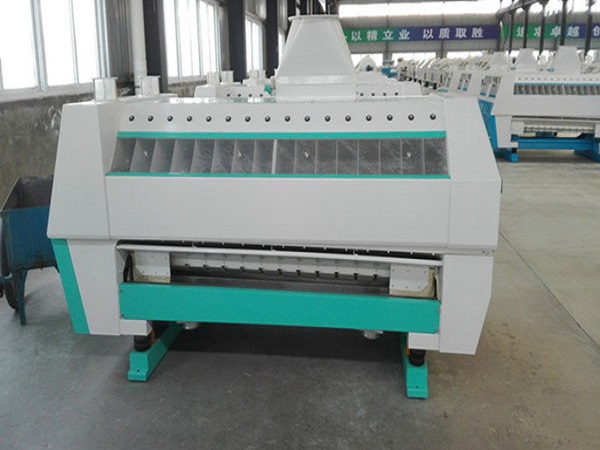 Working principle and features of purifier:
  FQFD purifier is our newly designed product. It has the following features:
  Complete in specifications, elegant appearance.
  High yield: wider sifter can improve the processing capacity 20%, and we can stack up two purifiers together so as to get higher production capacity.
  Safety and sanitation: corrosion-resistant material protects the end products from any pollution. Complete sealing structure can ensure the sanitary standard. Ichthyoid air suction system and modified air distribution makes operation sanitary.
  Low production and operation cost, accurate air volume control: integrated for of LED illumination offers excellent lighting for screen and reduces energy consumption.
  Perfect design in economical efficiency and functionality.
  Technical parameter of purifier:
type

capacity
(kg/h)

air flow
(m3/min)

power
(kw)

vibration motor

weight
(kg)

dimension
(mm)

FQFD49×2×3

0.6-2.8

40-70

2×0.25

YZU-5-10A

1030

2700×1290×1750

FQFD60×2×3

0.7-3.3

50-85

2×0.25

YZU-6-10A

1220

2750×1490×1850

FQFD49×1×3

0.2-1.4

25-40

2×0.18

YZU-3-10A

550

2446×800×1654