Semolina Flour Making Machine
Semolina is a type of flour that is typically made from hard durum wheat. It has a rather coarse texture, and is high in gluten protein. Semolina made from durum wheat is yellow in color.
Semolina flour is a high-gluten flour that's traditionally used to make pasta. Noodles made from semolina hold their shape well, and have a firm texture. If you don't have any on hand, use the following substitute in its place. It'll still give you good results.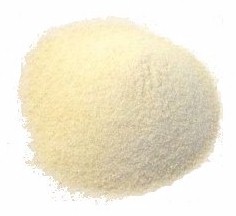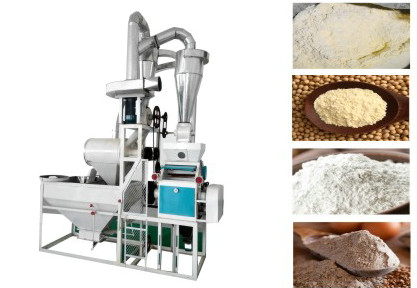 Working Principle:
1. cleaning section: vibrating sieve, gravity classification destoner, dampener, washer destoner etc.
2. milling section: double roller mill, double bin sifter and single bin sifter, bran brusher and purifier
3. packing section: manual packing scale and sewing machine and anto-packing and weighing machine
Modern milling of wheat into flour is a process that employs grooved steel rollers. The rollers are adjusted so that the space between them is slightly narrower than the width of the wheat kernels. As the wheat is fed
into the mill, the rollers flake off the bran and germ while the starch(or endosperm) is cracked into coarse pieces in the process.Semolina made from durum wheat is yellow in color.
Through sifting, these endosperm particles, the semolina, are separated from the bran. The semolina is then ground into flour. This greatly simplifies the process of separating the endosperm from the bran and germ,
as well as making it possible to separate the endosperm into different grades because the inner part of the endosperm tends to break down into smaller pieces than the outer part. Different grades of flour can thus be
produced.
Final product and index:
Semolina, wheat flour and bran
Extraction Rate: Semolina: 30~40%, flour: 40~50%, bran:20%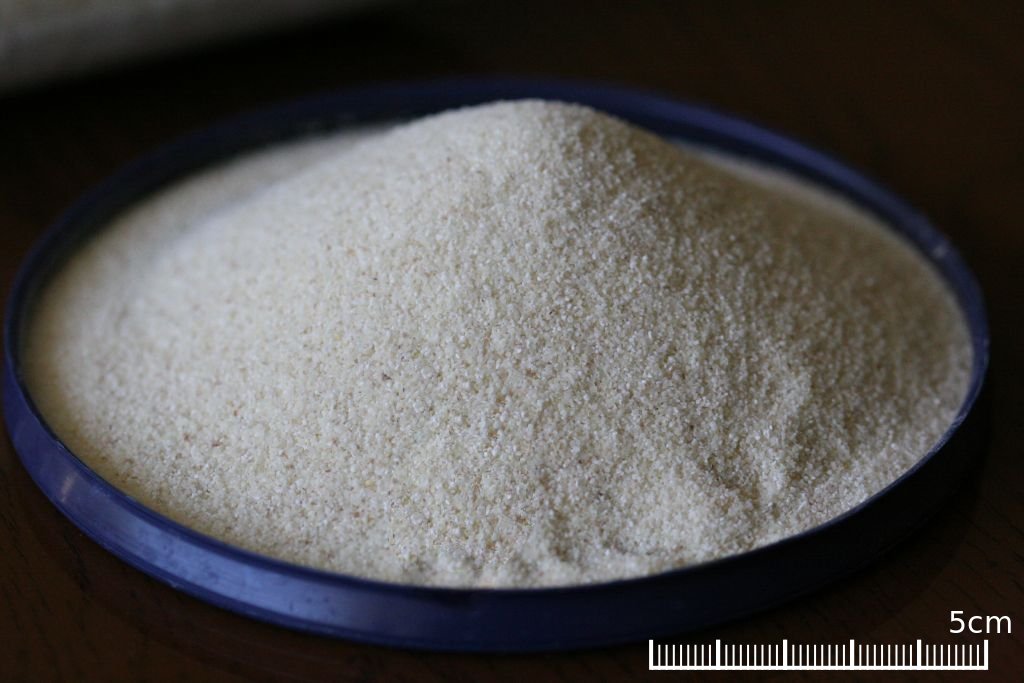 ~~~~~~~~~~~~~~~~~~~~~~~~~~~~~~~~~~~~~~~~~~~~~~~~~~~~~~~~~~~~~~~~~~~~~~~~~~~~~~~~~~~~~~~~~~~~~~~~~~~~
OUR FACTORY:

PROCESSING WORKSHOP:

CUSTOMER VISIT:

FAIR:

OUR TEAM: