YTZF 28-40 Ugali Fufu Banku Unga Flour Grinding Machine in East Africa:
Nsima/Ubugali is a dish made from maize flour (white cornmeal) and water and is a staple food in Zambia (nshima/ ubwali) and Malawi(nsima). Ubugali is also just corn ground into a powder, but this is more coarse and not as fine as corn flour . This is logical since one definition of meal is coarsely ground seeds.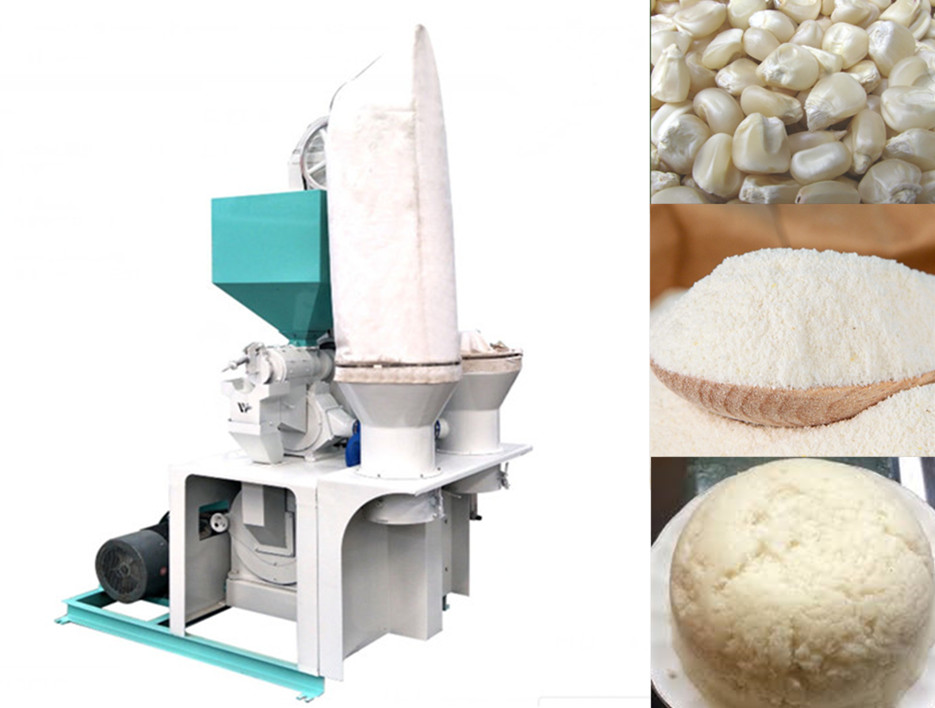 Ubugali Grinding Machine YTZF 28-40 in Rwanda can be used in Mozambique,Rwanda,Kenya,Malawi,Zambia,Zimbabwe,Uganda.
This dish has differents name in the lacal African.
Nshima or ubwali – Zambia
Nsima – Malawi
Sadza – Zimbabwe
Chima – Mozambique
Ugali– Kenya, Malawi & Mozambique (Yao language), Tanzania (also called ngima in Kenya, and nguna in Tanzania)
Poshto – Uganda
Ubugali – Rwanda
Bugali – DR Congo
Meliepap/Pap– South Africa
Tuozafi (or t.z) – Ghana
Saab – Upper West Region of Ghana
Sakoro – Northern Ghana
Sakora – Northern Nigeria
Couscous de Cameroon – Cameroon
Ubugali Grinding Machine YTZF 28-40 in Rwanda Features:
1. Multi-functional to mill various cereal grains from rice, corn and beans, etc.
2. Unique design, producing fine CORN/MAIZE flour at more than 100 mesh size.
3. Reliable working performance, almost no wear parts.
4. Fully automatic, very easy to operate.
Final products:corn meal/corn flour/samp/grits/bran/germ.
Ubugali Grinding Machine Technical Parameters:
| | | | | | | |
| --- | --- | --- | --- | --- | --- | --- |
| Yield(kg/h) | Air Volume(m³/h) | Weight(kg) | Power(kw) | Bran Rate(%) | Powder Fineness(mesh) | Boundary Dimension(mm) |
| 600-700 | 2200-2600 | 600-800kg | 22kw | 19-30 | 30-60 | 1600×1150×1800 |
~~~~~~~~~~~~~~~~~~~~~~~~~~~~~~~~~~~~~~~~~~~~~~~~~~~~~~~~~~~~~~~~~~~~~~~~~~~~~~~~~~~~~~~~~~~~~~~~~~~~
OUR FACTORY:

PROCESSING WORKSHOP:

CUSTOMER VISIT:

FAIR:

OUR TEAM: