The Designing for 30T/D Maize Flour Processign Plant:
1. We supply you complete line machine from cleaning, to degerminting, milling, packing, controlling system to produce super white maize meal.
2. Supply you pipes, platform, cables from control penal to each machine, and one year spare parts, what you need supply is workshop, electric, water and 1 miller, 4-6 workers.
3. The pips in milling system will be stainless steel, more durable and longer lasting.
4. The control system we use PLC touch screen, the technical flow will show on the screen, and achieve one button boot device, more intelligent.
5. Moisture damper Stainless Steel, Bin- direction screw, prevent free water, make sure the maize degerminating easy.
6. Degerminator with Japan and South Africa Technology to scrub the maize germ, with the minimum reduce in size of the broken fragments ensure produce super white, purity high quality maize flour with low fat.
7. Before packaging design with Micro doser to mixed vitamins in maize meal ( to strengthen the national constitution)
8. We will also suppler engineer to install the machine for you and training your workers how to operate machines, and teach workers how to maintain the machine.
9. The workshop size: 30 Meter*8Meter*6Meter (L*W*H), this size will enough for install machine store raw material and final product.
3D Drawing of 30T/24H Maize Flour Milling Plant: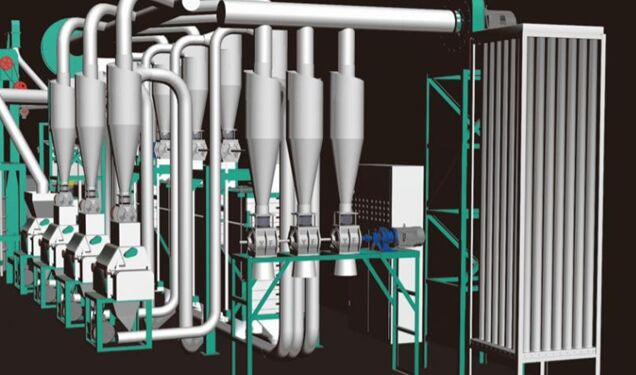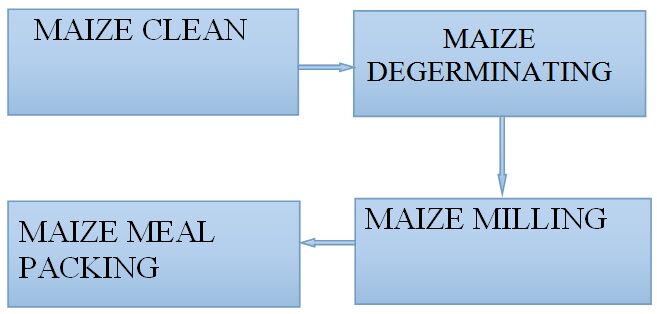 Explain for designing:
A. Capacity: Processes 30 tons of Maize one day(24 hours). Power consumption:111.12KW
B. The quality of the raw grain: Africa Maize(soft or hard)
C. Working system: 24 hours one day.
D. The quality index of the corn:
Item
Spec. and Characteristic
Hard maize
Soft maize
Moisture content(%)
≤14.5
≤14.0
Hard maize(minimum)(%)
60
45
Quality
Density(kg/l)
≥660
≥660
Weight of thousand maize (g)
295(minimum)
280(minimum
Ash (%)
1.75(maximum)
1.7(maximum)
Impurity
Inorganic impurities(%)
0.4(maximum)
0.5(maximum)
Other grains (%)
0.3(maximum)
0.5(maximum)
Incomplete rate(%)
4.0(maximum)
6.0(maximum)
Remark: according to the customer's standard to adjust designing.
E. End products index:
1.Corn flour fineness:40-200 meshes (the flour fineness can be adjusted)
2.Sand content:<0.02%
3. Magnetic metal content:< 0.003
4.Moisture storage:13.5-14.5%
5.Fat content:0.5—1%
6.Appearance and taste: bright color, fine powder, high quality and pure taste.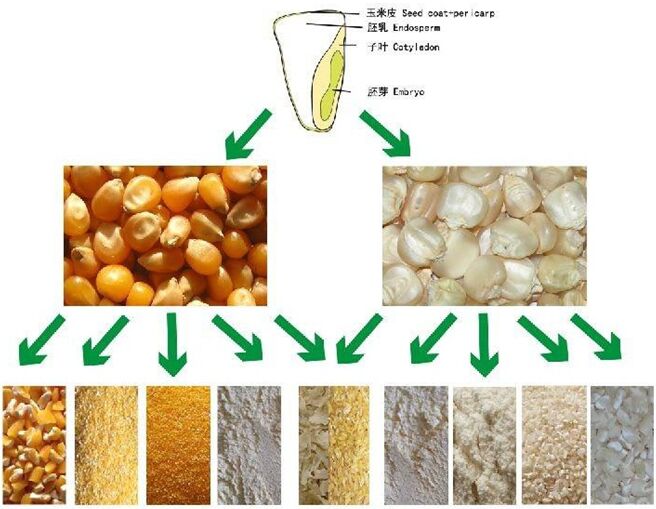 The general plan layout:
Workshop for the steel structure warehouse building, 30m length, 8meters width, covers an area of 240square meters, including maize cleaning part, moisture damper and degerminating part. Maize milling part and packaging part.
Technological designing and product index:
The Principe of the technological designing: to choose the equipment should be guarantee the demand of the craft function and various product quality, it is consisted by most advanced cleaning machine of China.The technological design is reasonable and adjusts vivid, strong adaptability,advance equipment, high automation degree, credibility function, economy and practicality, good cleaning part. Choose the most popular dry cleaning methods to process the maize to produce non-pollution maize meal and maize flour. The stability of the machines is strong, the function is credibility, economy and practicality, the quality of the maize meal and maize flour is stable, index is forerunner.
1) Maize cleaning
Maize cleaning: cleaning process uses vibrating sieve, destoner, magnetic separators for drying cleaning. We adopt world-class degerminator to get whole pcs germ,and use gravity table to getting the maize germ.
We use double screw damper for keeping moisture the maize. microcomputer control the water damper. add water to ensure a more accurate and uniform water,prevent free water; the use of degerminator for peeling maize into small pieces and embryo separated in order to ensure quality and by fully mechanized and use.
2) Milling technology
Milling process uses light maize milling subdivision research methods, advanced maize milling and sifting equipment to ensure its process efficiency, using a set of pneumatic conveying systems, five blower air system, the process can also produce 2-4 kinds of high-quality final products. the fat content- not more than 1%.
Staff assignments
According to the conventional business daily processing 30 tons of maize flour mill, the general annual 350days at full capacity, three shifts of production, need every single day every shift one miller 3 workers.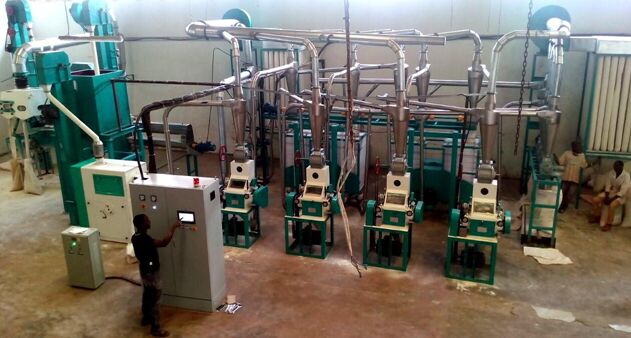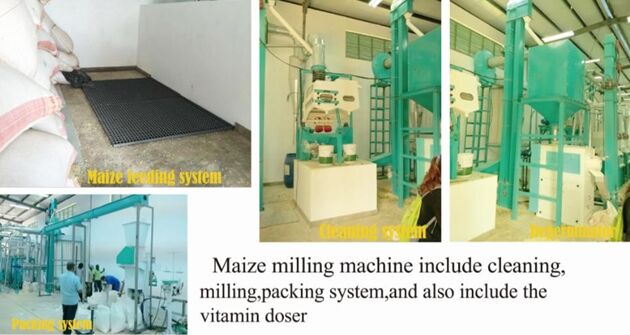 Technical flow chart of 30T/24H maize flour milling plant: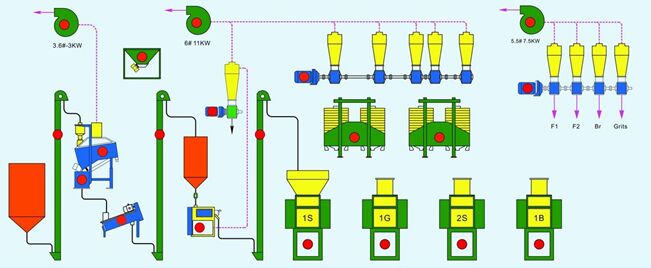 Technical drawing of 30T/24Hour maize flour processing plant: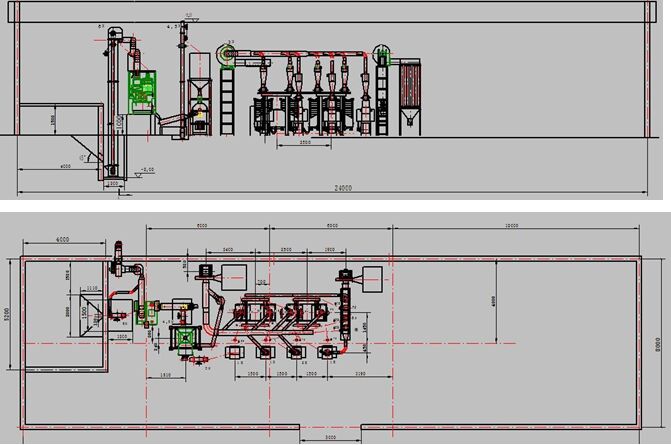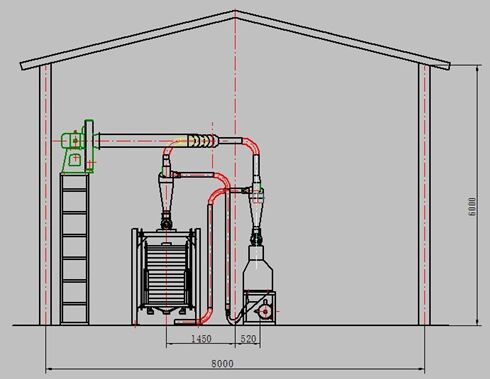 Factory design: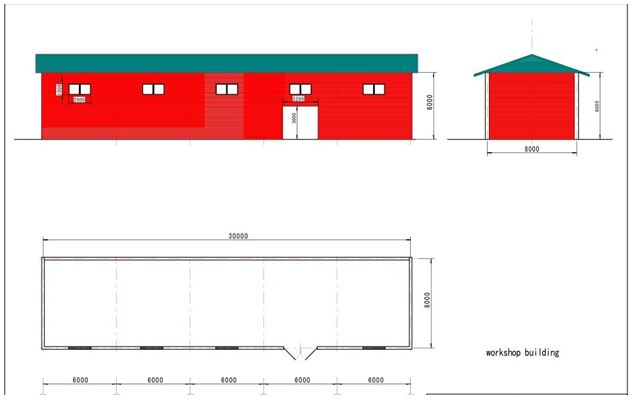 List of main equipment of 30T/24h maize flour processing machine:
A. Equipment for cleaning and degerminating system: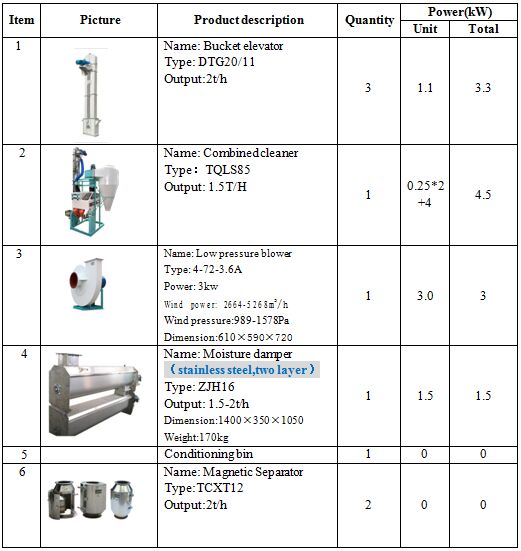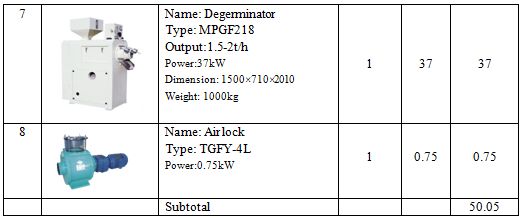 B. Equipment for milling and packing system: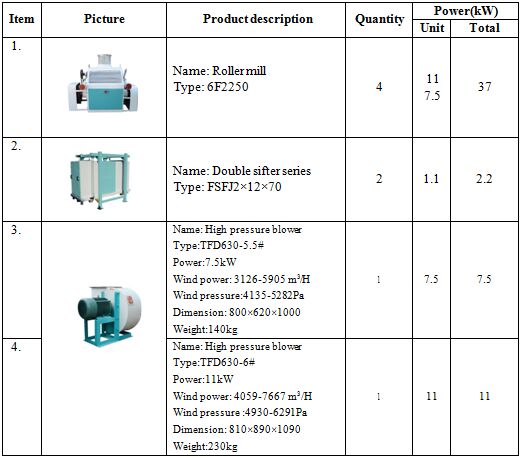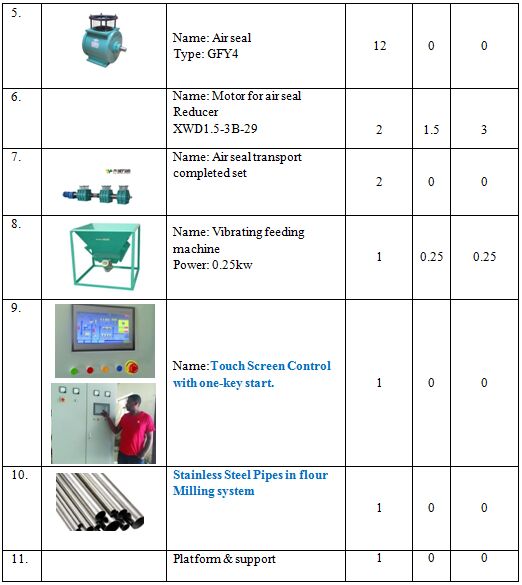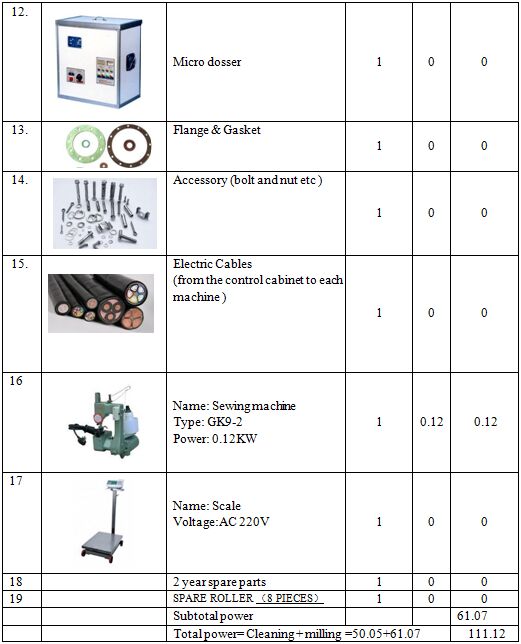 Spare part list for 30T/24h maize flour processing machine: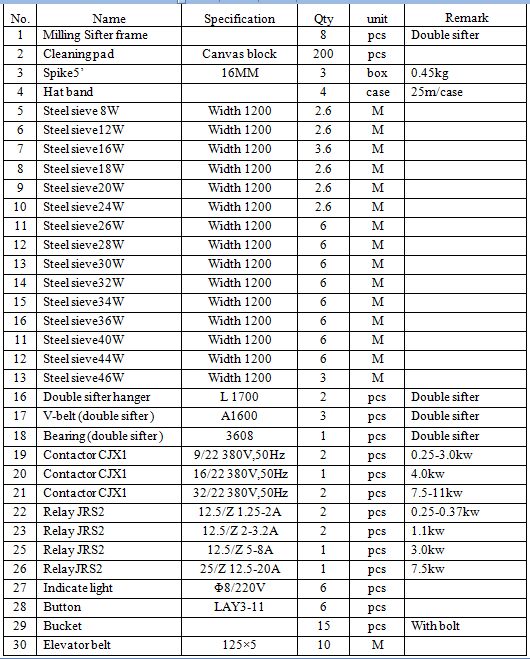 End products:
Yellow maize processing:
White maize processing:
Overseas Offices:
1.Office in Kenya:
Address: Mudher Industrial Park, Off Mombasa Road, Next to Soham Petrol Station, Nairobi, Kenya
Contact: Emma
Email: info@wintonemachinery.com
2.Office in Uganda:
Address: Plot 27. Luthuli Avenue, Buglobi P.O.Box 8338, Kampala, Uganda
Contact: Sophia
Email: wintone16@wintonemachinery.com
3.Office in Ethiopia:
Address: No.4 Floor, Yobex Building, Mexico Area, Addis Ababa, Ethiopia
Contact: Jaspher
Email: wintone13@wintonemachinery.com