Project Introduction:
10T Corn Flour Making Machine includes integrated cleaning machine(destoner and cleaning sieve), maize peeling machine, polishing machine, grinding mill, automatic packaging machine and electric control cabinet.
Low budget! We once exported maize milling lines to Mozambique, Uganda, Burundi, Venezuela, etc..
Working steps and main machines:
1.Unprocessed maize cleaning : Removing impurities mixed with the corn kernels: one classifying process can sort out qualified size of corn kernels; one polishing machine can remove the impurities which adhere to the kernel surface and make kernels look more bright.
2.Maize peeling: This machine is designed for maize hulling. The emery rollers can remove bran without adding water to maize.
3.Maize germ removing:This machine is a special equipment which is mainly applied for corn hulling, de-germinating and polishing.
4.Maize flour grinding: Smashing makes the material granularity suitable when it enters into the flour milling machine so as to improve grinding efficiency. The flour milling machine can grind the material into flour, then the screen separates various material. Purification can separate the fine skin and broken germs by the combined effect of screening and winnowing.
5.Measuring and packaging: The warehouse can reduce the amount of labour used. Measuring and packaging can adopt manual or electrical measuring and packaging according to actual needs.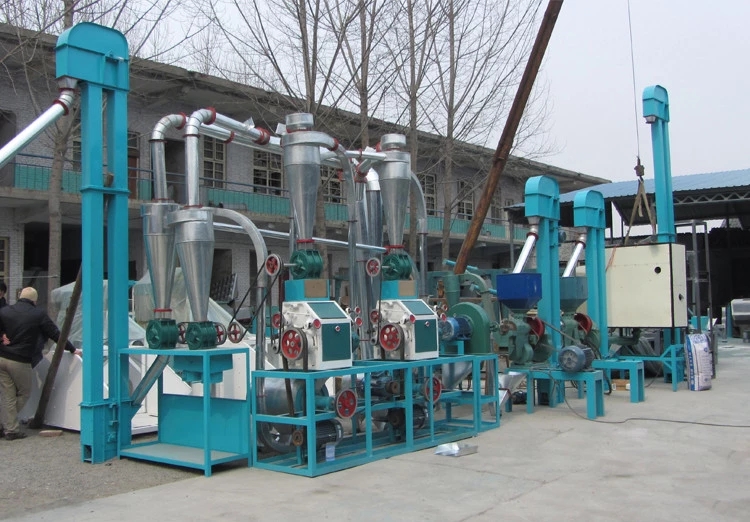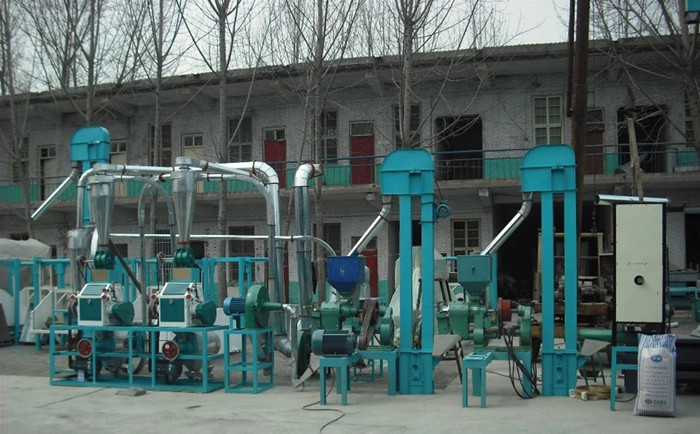 Features of our maize milling lines:
1.Water saving, power saving.
2.Clean and pure final flour.
3.Flour fineness can be adjusted.
4.Low investment- as low as 20,000 USD!
5.Automatic production process.
6.Free warranty.
7.Field installation and training!
8.7*24 hours after-sales service!
Technical parameter:
1. Capacity: processing maize 1ton per hour.
2. Raw material: white maize or yellow maize
3. Final products: super white maize meal, maize flour, and grits.
4. By-product: Animal feed.
End products index:
1.Corn flour fineness:40-200 meshes (the flour fineness can be adjusted)
2.Sand content:<0.02%
3.Magnetic metal content:< 0.003
4.Moisture storage:13.5-14.5%
5.Fat content:0.5—1%
6.Appearance and taste: bright color, fine powder, high quality and pure taste.
1T/Hour Maize Flour Making Line Built in Mozambique: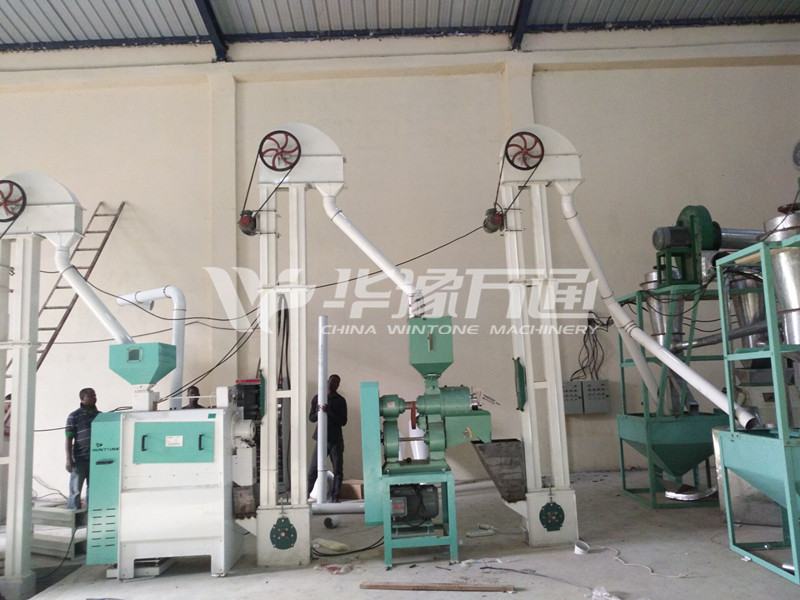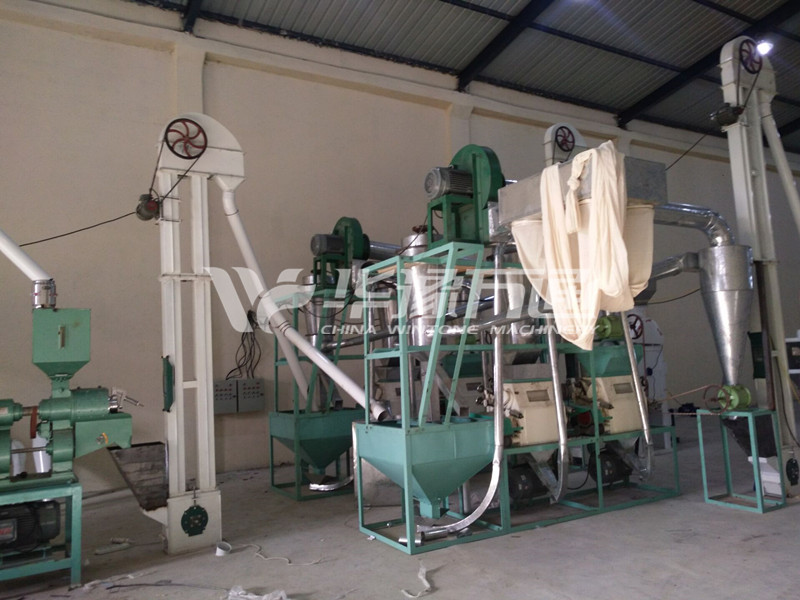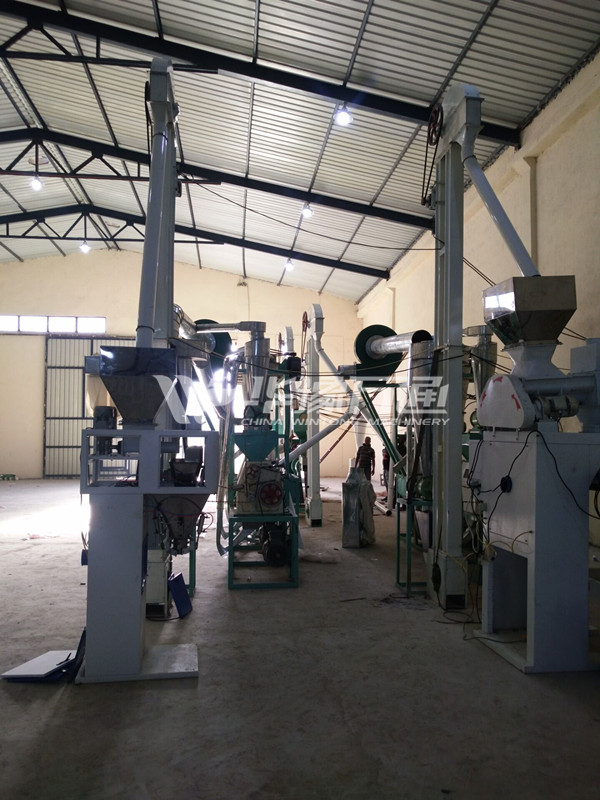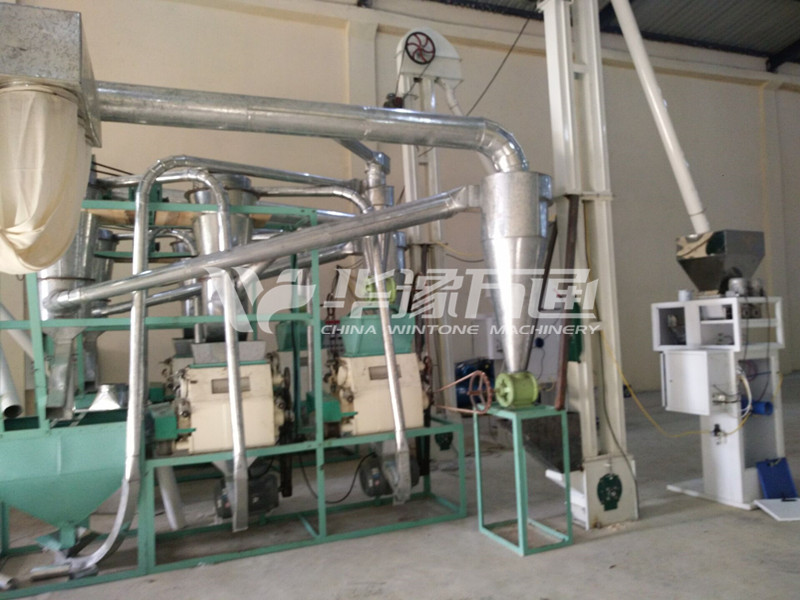 1T/Hour Maize Flour Making Line Built in Uganda:
40T/Day Maize Flour Making Line Built in Burundi:
Overseas Projects:
Overseas Offices:
1.Office in Kenya:
Address: Mudher Industrial Park, Off Mombasa Road, Next to Soham Petrol Station, Nairobi, Kenya
Contact: Emma
Email: info@wintonemachinery.com
2.Office in Uganda:
Address: Plot 27. Luthuli Avenue, Buglobi P.O.Box 8338, Kampala, Uganda
Contact: Sophia
Email: wintone16@wintonemachinery.com
3.Office in Ethiopia:
Address: No.4 Floor, Yobex Building, Mexico Area, Addis Ababa, Ethiopia
Contact: Jaspher
Email: wintone16@wintonemachinery.com