Be careful when using corn deep processing machinery
  With the acceleration of social development and changes in people's eating habits, corn has established a very close relationship with our lives, and it is becoming increasingly important in our lives. Therefore, corn deep processing machinery is gradually recognized and used by people. It can process corn into the style we need, which is very practical.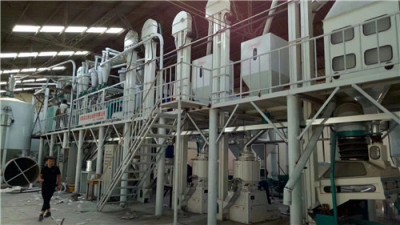 As a kind of equipment for deep processing of corn, corn deep processing machinery plays a very important role. It needs to be protected in time during use, so that its service life can be longer.

When in use, pay attention to check whether there are sundries in the crushing chamber, and clean it up first. After the motor is started, it must be idling first, and the corn material must be supplied at a constant speed during the processing, and it cannot be fast or slow. If the material is blocked during the operation, it is necessary to stop the equipment before checking to prevent the equipment from being injured during use.

Only when the corn deep processing machinery is used according to the correct process can it play a greater role.