what removing stones process are included in 10 tons of corn processing machinery?
  The consumption of corn has been very extensive, and it is popular among children, young people, and the elderly. So how much do you know about how these corn products are made? Maybe many of us are not clear, let's take a look at one of them - 10 tons of corn processing machinery.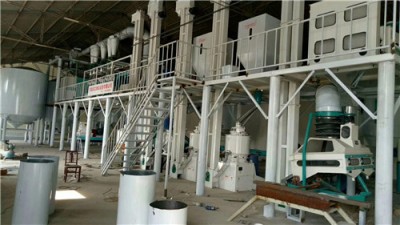 1. The 10-ton corn processing machinery can process about 10 tons of corn, and its processing capacity is very large and very practical.
  2. The processing equipment is mainly working in three major areas in the process of removing the sundries in the corn, including the polystone area, the separation area and the inspection area.
  3. The separation area is an area where materials such as corn are poured into and sorted. When corn and other crops are put in, some impurities will be mixed in them, so these impurities need to be treated and separated, and this area plays such a role.
  4. The polystone area is the area where the separated stones are gathered together, and a small amount of corn will be mixed in it.
  5. The inspection area is equipped with a reverse airflow, which can blow the corn kernels back into the equipment for processing, saving the time and energy of human processing.