What are the functions of corn processing equipment?
  Corn is one of the main food products in China. In many processing plants, you will find many products related to corn. When a food processing plant makes products, in order to improve the efficiency of processing and production, it is necessary to use maize processing equipment to process corn. When the suitable flour, embryo, oil, etc. are obtained, the work can be more convenient. Therefore, it can be said that one of the indispensable machinery in food processing plants is corn processing equipment.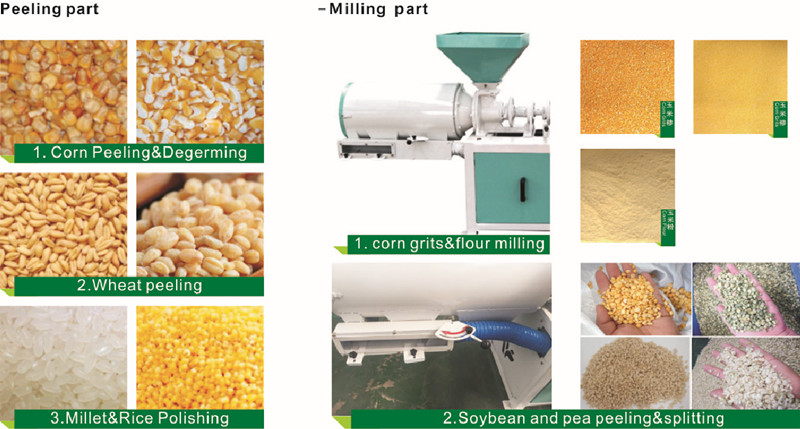 Maize processing equipment is a general term for maizeprocessing machinery, which includes maize mills, corn degermination machines, maize germ extraction machines, corn oil equipment, etc. They are all equipment for maize processing and production, in different places. play its role.
  At present, the most used maize processing equipment in rural areas is the mill, which is to meet the needs of most people in rural areas. In the food processing industry, pulverizers are also essential, but due to different application fields of other equipment, the usage is relatively less than that of pulverizers.
  The corn grits making machine can also make noodles or other large, medium and small corn particles while making grits. After the corn is dehulled and degerminated, a special embryo extraction and grits extraction process is set up, and a small amount of corn germ and corn grits are extracted at the same time, or after a small amount of corn grits is extracted, a large amount of embryo and grits mixture is mainstreamed into the grinding process to obtain corn embryos and corn grits. Powder and other products, corn grits processing equipment can meet people's daily needs for maize products.